SSCA and Community Mass and Morning Tea - 2023
Date
Sunday 20th May, Mass at 10am, SSCA AGM 10:45am, Morning Tea 11:15am
Location
Stuartholme Chapel with morning tea in the Cafe Precinct
365 Birdwood Terrace
Toowong Qld 4066
Cost
Complimentary
This event is not open for registrations

View Facebook discussion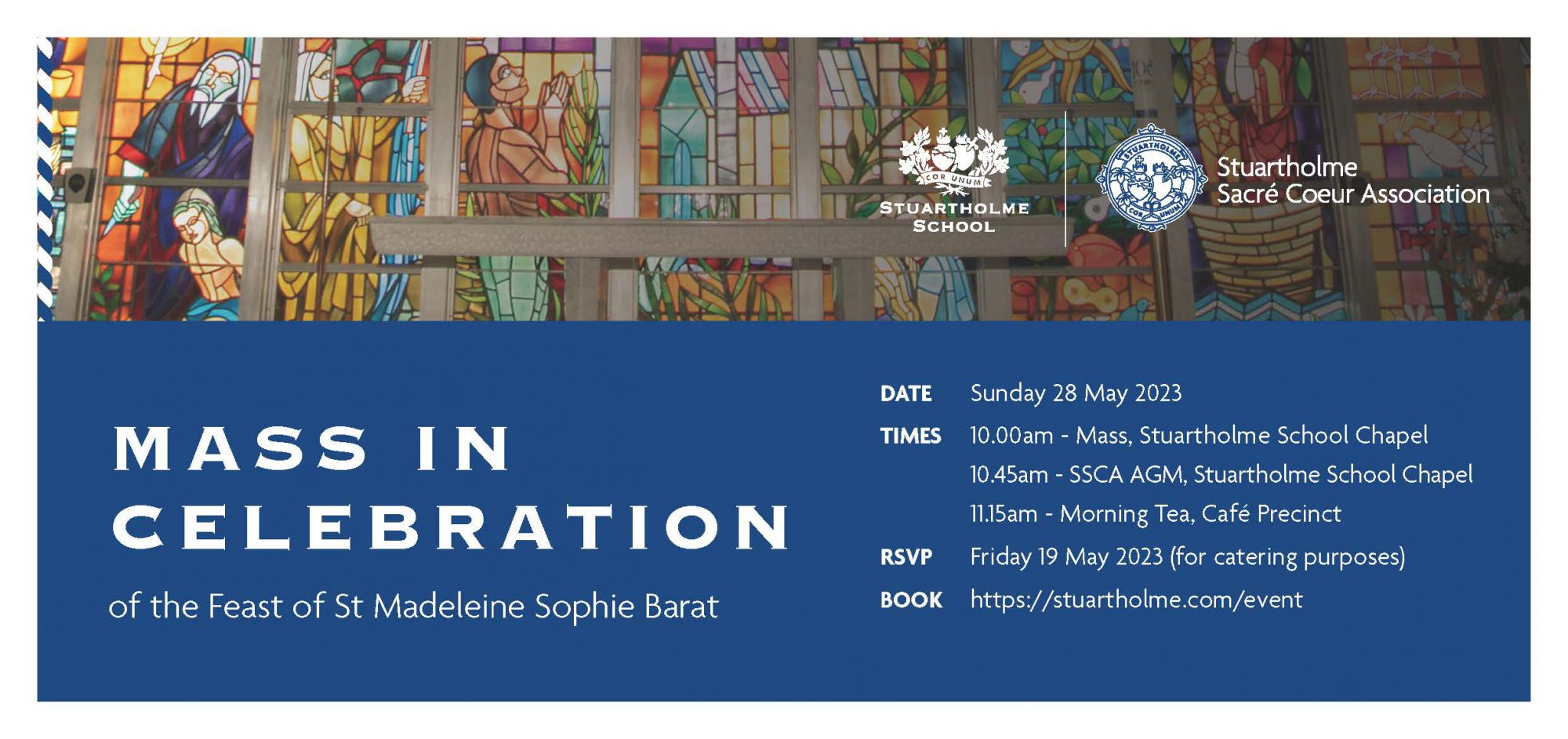 We invite our family of Alumnae, Parents, Students & Friends of Stuartholme to join together to celebrate the Feast of St Madeleine Sophie Barat!
Mass begins at 10am in the Stuartholme Chapel, followed by a short SSCA AGM to then join the remainder of our Community for Morning Tea in our beautiful grounds.
RSVP is essential for catering by Friday 19th May. If you require assistance with the lifts, please ensure you enter your details in the required box.
When registering for more than one ticket, please tick your ticket box and then another for your guests. You will need to fill out the guests details for each ticket.
If you are having any problems with booking your tickets, do not hesitate to email on
alumnae@stuartholme.com
or phone 3510-9764 and we will be happy to assist.
We look forward to sharing our Mass and Morning tea on this important day of the Sacred Heart.